Introduction
An adapter is a device that converts an incomplete part of an electrical system into a correct one. The job of an adapter is actually to operate a device through an electrical connection.
The device is connected via an adapter cable. There are different types of adapters, three different types of adapters are self-adapters, alter adapters, and object adapters. USB C is a type of small port power adapter.
Continue reading this article and learn about "Power Adapter- USB C Power Adapter." If you want to know more details, read the complete article.
Power Adapter
Usually, the AC adapter is called a power adapter. A power adapter plugs a device into an electrical outlet with a cord and it acts as an external power supply for any portable electronic device. A power adapter converts AC to DC. If you forget to plug the adapter into your device, then plug your adapter.
USB - C Power Adapter
The USB-C power adapter is a standard system for electrical connection to computers and other devices. The USB-C port is usually small enough to connect any new device.
USB - C power adapter is a small and easily portable light. You can plug into the USB-C power port either way. You can use the USB - C power adapter to connect your device.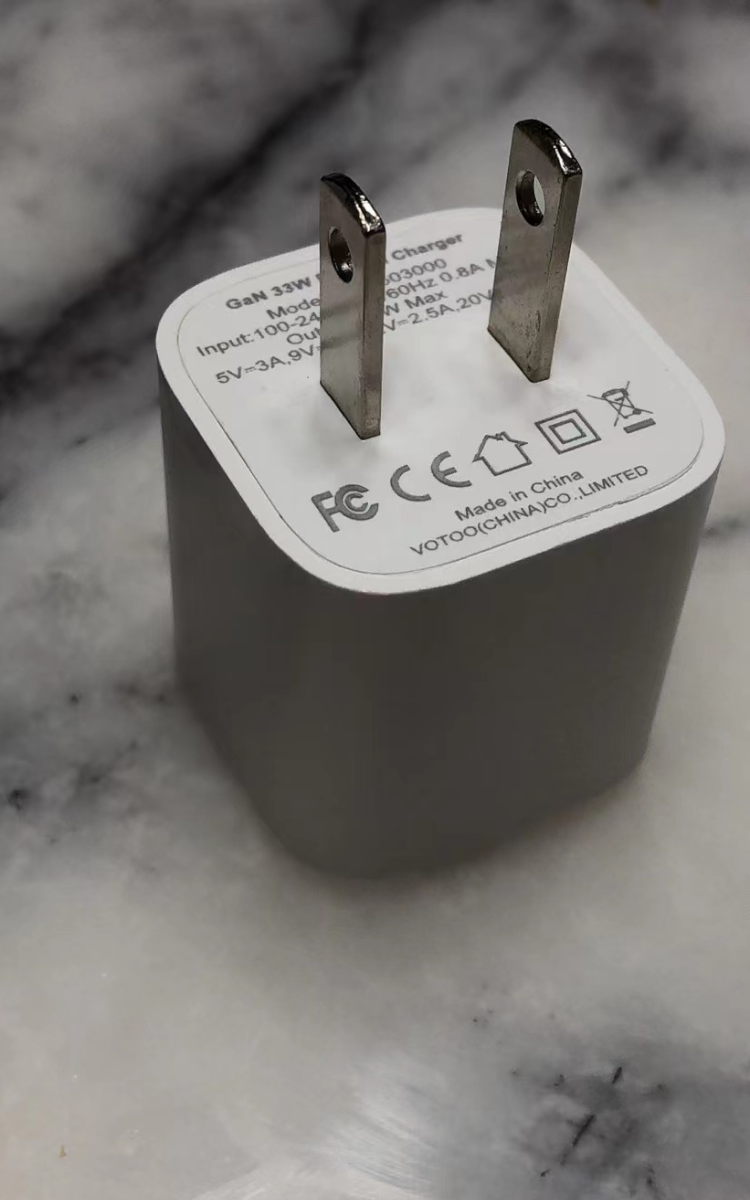 What Is The Function Of A USB-C Power Adapter?
Different devices have different types of USB ports that connect to the device. USB - C adapter can be used to transfer data power, video, and audio. The speed at which the USB C power adapter works depends on the device you connect.
What Is The Best USB - C Power Adapter?
A good adapter plays an important role in any device. Are you looking for a good brand USB-C power adapter for your device? A small or portable electronic device requires a good company adapter. Below are the names of a good brands of USB power adapters.
Votoo USB - C Power Adapter
VOTOO is the best USB- C Power Adapter. It is an Ethernet adapter. Ethernet is the connection of many systems together to form a local area network and serves to avoid simultaneous transmission of two or more systems.
What Is The Advantage Of a USB-C Power Adapter?
Votoo USB - C power adapter joins 50 million+ powered by our advanced technology. Votoo power adapter has many advantages, the advantages are given below.
Instant Internet
Votoo power adapter USB - C provides high-speed internet access.
Safe And Secure
The adapter cable is made very well and durable. So it helps to keep the device safe and secure.
USB - C Compatibility
Votoo power adapter has an Ethernet Internet port. You can connect any USB c web device to the Internet through this Ethernet port.
Premium Design
Votoo power adapter has a sleek and premium design. A premium design adapter gives a nice feel to your workspace.
Compact and Portable
Votoo power adapter is designed as small as possible. You can use this adapter on your device to save space at home or the office.
Excellent Quality
The Votoo power adapter is of excellent quality and works well. It is much better than plastic pluggable brands.
FAQs
Does The Power Adapter Work The Same As The Charger ?
No, the Power adapter and charger are not the same things. The main difference between them is that a charger for a device does not have an external battery. A charger cord fits into any device port. But the adapter is an external battery that is connected to the device according to the port.
Does The USB C Power Adapter Work Well ?
USB C power adapter works faster than older models. This Power adapter works on both Android and iPhone devices. From 2020 onwards USB C adapter is provided for faster working. For use with iPhone, USB C comes with two lining cables which provide fast charging facility.
Can I Use A USB-C Power Adapter ?
USB C power adapter is a standard system for all types of charging. It depends on what kind of device and port you use. If your charging port and power bank are capable of the laptop you can use a USB-C power adapter.